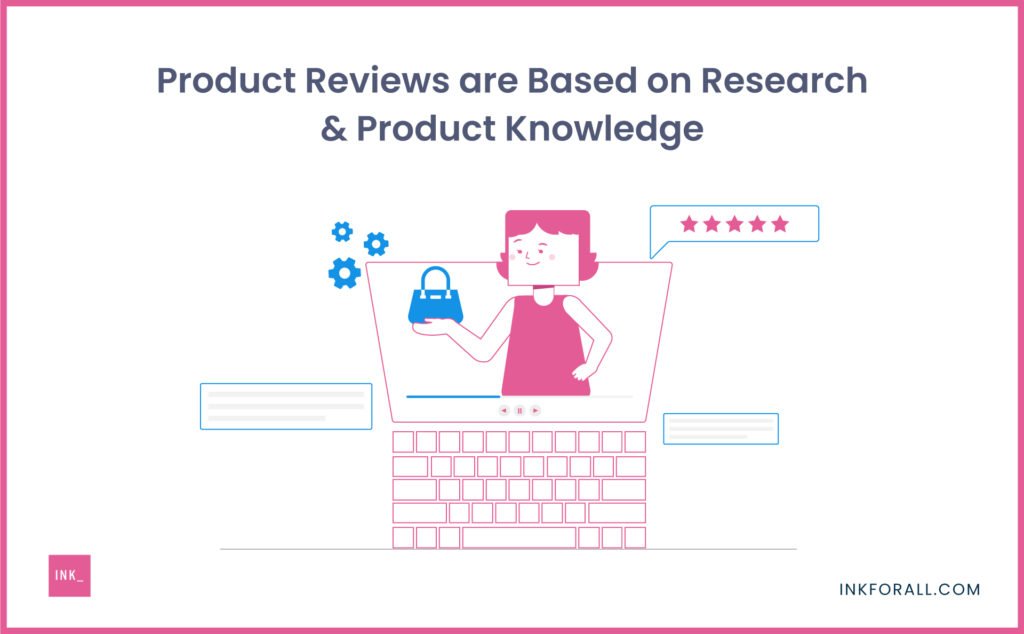 Tips on How to Write an Effective Product Review and Drive More Sales
A compelling product review may be one of the quickest ways to increase sales on e-commerce sites. However, it's also an excellent way for affiliate bloggers to boost affiliate sales and revenue.
What's more, nearly 65% of affiliate marketers generate traffic by blogging. In other words, they rely heavily on writing and publishing persuasive product reviews to boost conversions.
Writing in-depth, objective reviews to help customers make informed purchasing decisions can be challenging. That's especially true for individuals that are new to affiliate blogging.
This article explores various product review examples and how to write a product review that converts. First, let's begin with the obvious question.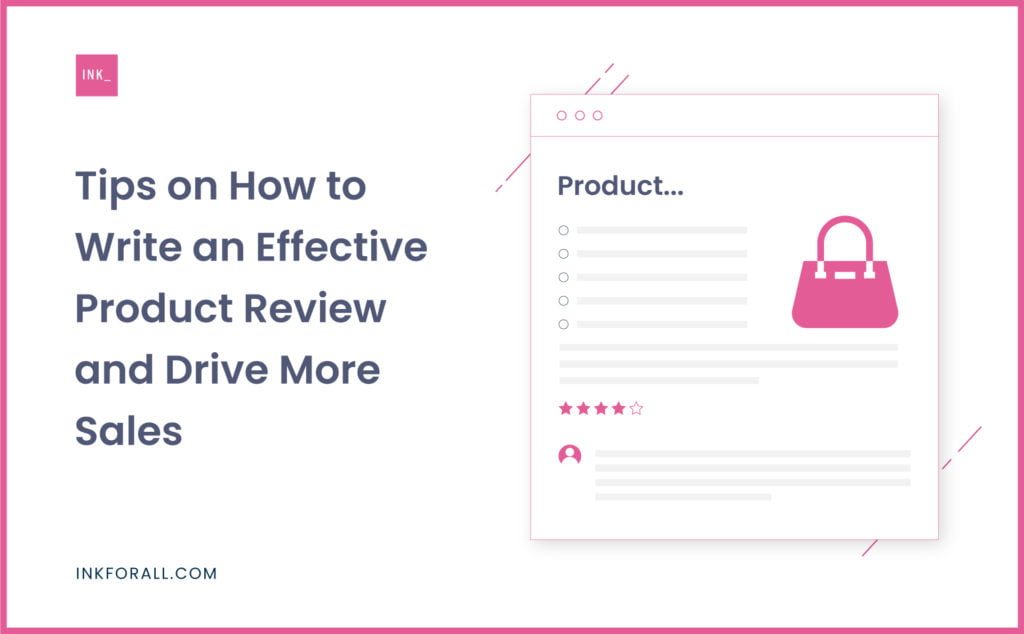 Good feedback examples for Female Jeans
09. These pants!! What can I say about them except THANK GOD they exist. I bought my first pair randomly (and cheaply) at Costco. When I got home I was surprised to find that they fit perfectly. And now I know I can order them from Amazon and get that same perfect fit, any time I want. The length is right, the waist is not too low, they're well made…I love these pants!!
10. These are the best pants ever!! I have several pairs in different colors & LOVE them!! They're super soft & the colored "jeans" do not look like jeans at all. Very figure flattering with just the right amount of stretch.
11. Very nice jeans, very comfortable with the stretch element and look good too. Very pleased with longer length as being 5ft 10″, sometimes have trouble getting jeans that don't flap round my ankles but these are perfect and look equally as good with sandals or boots. Would definitely recommend.
12. I used to buy these jeans at a local store. When it went out of business I thought I was stuck. But then I found them on Amazon. Since I have been buying them for years I knew what size to buy for the fit I wanted.
13. I love these jeans! They fit perfectly – with a bit of relax, but still very slimming and flattering. Was happy that they didn't look "painted" on as I'm not exactly 16 anymore lol. And of course they are high quality, as I would expect from Levis. Very reasonably priced too!
Customer Feedback Examples
If you want to generate more positive reviews, it helps to know what an excellent review really looks like. You might be thinking, "Duh, I know this already, people say nice things about my business."
There is more to it than a five-star rating. While the exact characteristics of good reviews vary by industry, there are certain fundamental elements that great reviews have in common. It's worth taking note of them. You need to know what the end goal looks like if you want to achieve it.
Receive Our Latest Posts
1. Detailed, Specific, and Honest
A useful review includes enough detail to give others a feel for what happened. Potential customers want to know more than that someone else was happy. They want to know what exactly they liked so that they can gauge whether it aligns with their own preferences. Just compare this review of a Dominos…
Which review is likely to influence someone with an intense pizza craving? A five-star rating and "good pizza" is not bad, but it doesn't have the same impact. A review doesn't have to be the length of War and Peace, but an honest, detailed, and specific recollection goes a long way to building credibility.
2. Calls-Out Stellar Customer Service
70% of U.S. consumers say they've spent more money to do business with a company that delivers excellent service. It's not surprising then that a good review will shed a positive light on your customer experience.
3. Provides Constructive Criticism
One less-heralded benefit of reviews is the feedback they provide you with. Ideally, a review also outlines areas of possible improvement. This constructive criticism is not only helpful to you. It also gives customers a sense of their "worst-case" scenario.
If a customer doesn't care about the restaurant's food presentation, then it won't bother them. If they do, and they decide to come anyway, then at least it won't come as a surprise. Not only will they be less likely to complain, but they will also be more likely to focus on the positives they expected.
4. Features Images
Marketers use a fancy word for images in reviews: User-generated content. If you are not a fan of marketing jargon, it basically means that your customers include pictures of your product in action or your business's premise. These "real-life" images provide an in-depth and authentic feel to any review.
How to Generate Good Customer Reviews & Feedback
1. Provide Exceptional Customer Service
If you've paid attention thus far, you know that we already called out the importance of customer service. It might go without saying, but the number one way you can generate overwhelmingly positive customer reviews is by focusing on customer service.
Empower your staff to go above traditional standards—and beyond canned responses—to deliver personal customer support. A genuinely warm and human experience prompts loyalty like nothing else.
Make it as easy as possible for your customers to get in touch. If you don't already, you should consider using a business texting app to reach your customers. This way, upset customers won't leave you a negative review. Instead, they can just send you a text from their phone—and you'll be able to reply privately.
2. Harness Your Social Channels
It's incredibly rare that anyone would pick up the phone and call you up with feedback. Instead, your customers take to social media to talk about you. That's why it's essential to harness your most public-facing customer service touchpoint and join in on the conversation.
With the right approach, you can turn it into a goldmine of positivity. Encourage customer feedback and positive interactions with fun hashtags and quick responses, and most importantly, have fun.
This does not apply solely to customers post-purchase, but at every single point on the customer journey. Your tone and voice in this interaction will help guide your customers, so expect it to be reflected back in their reviews.
3. Reply to Positive Customer Reviews
Certain people believe that the higher-purpose of customer service is to turn an angry customer into a happy one. In this light, there lies an opportunity in every negative review.
Happy customers need to be heard just as much as unsatisfied ones. This shows anyone thinking of leaving a review that they will be heard and that their feedback matters to you.
Resource:
https://blog.inkforall.com/product-review
https://eatsleepwander.com/clothing-review-examples/
https://simpletexting.com/7-examples-of-good-customer-reviews/